LABORATORY OF PHYSICAL METHODS OF MONITORING NATURAL AND INDUSTRIAL OBJECTS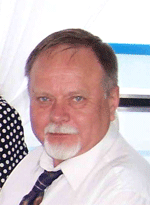 Head of the Laboratory -
PhD (Engineering Sciences) S.S. Voznesensky
Staff
Total - 8
Researchers - 4
PhD - 4








Main Research Directions
The development of physical methods of monitoring natural and industrial objects.
Comprehensive research into physical, structural, optical and NLO characteristics of natural nanomaterials.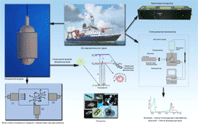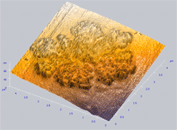 Principal Results
Using laser induced fluorescence method, the Laboratory has developed a submersible fiber-optic fluorimeter, which makes it possible to measure the concentration of phytoplankton in sea water with great precision and within a wide range of depths and laser radiation powers.
A technique of comprehensive research into physical, structural, optical and NLO characteristics of biomineral structures of siliceous marine organisms has been developed.
Representative Publications
Krikun V.A., Mayor A.Yu., Bukin O.A., Kulchin Yu.N., Voznesensky S.S. A ship laser spectrometer. Favorable decision dated June 21, 2006, Application No. 2006110722.
Voznesensky S.S., Lenshin A.V., Kulikov Ye.A., Smelovsky M.Yu., Borisenko O.A. A device for determination and diagnostics of regional disorders of lung ventilation function. RF Patent of Invention No. 2068233 dated October 27, 1996.
Voznesensky S.S., Nomokonova, N.N., Savelyev, V.V. Computer modeling of technical system. The 13th Scientific Symposium of Shenyang Institute of Chemical Technology and Bilateral Symposium Between China and Russia, 2000.
Voznesensky S.S. IT Trends and Developmental Strategies in Russia and in the Russian Far East. The 1st Pan-Pacific Symposium on Information Technology "Vision and Strategies on IT Industry", Tongmyong University of Information Technology, Busan, Korea, 2002, pp.79-96.