LABORATORY OF COMPUTER GRAPHICS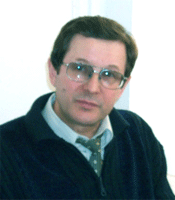 Head of the Laboratory -
Dr. Sc.(Tech.), Professor V.A. Bobkov
Staff
Total - 9
Researchers - 4
Dr. Sc. - 1
PhD - 1

Main research directions
Visualization and modeling of complex spatial scenes: voxel graphics, volume rendering, image-based rendering.
Methods and algorithms of computer vision.
Satellite image processing in solving problems of atmospheric and oceanic currents construction.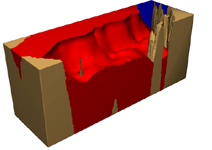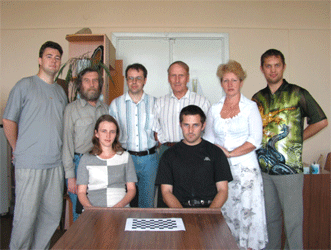 Principal results
Voxel graphic system using concurrent processing and realization of original algorithmic foundation that includes constructive geometry, ray-tracing in octant trees, etc. Applications: visualization of oceanology data and medical measurements data.
A simulation system for the investigation of the motion of an autonomous underwater vehicle. Reconstruction and visualization of city environment.
Relaxation-contour method for sea currents and atmospheric wind detection.
Representative publications
V.A. Bobkov, Y.I. Ronshin, S.V. Melman. Voxel scenes visualization. Information Technology, 2005, No. 6, pp.16-19.
Y.S. Borisov. Visualization of city environment by means of plenoptic method. Siberian Journal of Computational Mathematics, Sib. Branch of RAS, Novosibirsk, 2006. Vol. 9, No. 3, pp. 101-109.
V.A. Bobkov, A.V. Kazansky, M.A. Morozov, A.A. Shebyenkova. Relaxation-contour algorithm for sea currents detection from satellite images and its synoptic verification. Autometry, No. 1, 2003, pp. 73-81.