LABORATORY OF CONTROL AND RELIABILITY OF COMPLEX SYSTEMS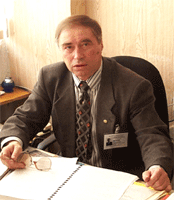 Head of the Laboratory -
Dr. Sc. (Engineering Sciences), Professor Oleg V. Abramov,
Honored Scientist of the Russian Federation.
Staff
Total- 7,
Researchers - 5,
Dr. Sc. - 1,
PhD - 2.






Main research directions
Reliability control of complex technical systems.
Identification, modeling and control of technological processes.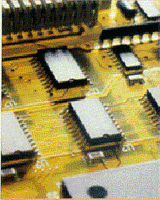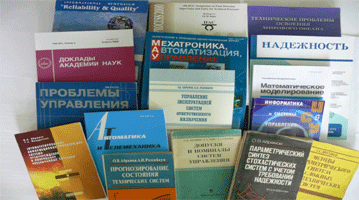 Principal results
Basic principles of the operational-parametric approach to reliability-oriented design problem have been formulated.
The methods, algorithms and software of optimal parametric synthesis of stochastic systems taking into account variations of the parameters and reliability requirements have been elaborated.
Effective parallel and distributed algorithms of multivariate analysis and optimization in the problems of parametric synthesis by reliability criterion have been made.
The methods of prediction and control of complex system state have been created.
Representative publications
Abramov O.V. Methods and algorithms for parametric synthesis of stochastic systems // Control Sciences, No 4, 2006, pp.3-8. (In Russian).
Abramov O.V. Reliability-directed computer-aided design system // Reliability: Theory & Applications, No 1, 2006, pp. 35-40.
Abramov O. and Katueva Y. Application of parallel computing techniques for stochastic optimization problems // Proceedings of the 5th Asian Control Conference, Melbourne, 2004, pp. 434-440.
Abramov O.V. and Katueva Y.V. Multivariate analysis and stochastic optimization using parallel processing techniques // Control Sciences, No 4, 2003, pp.11-15. (In Russian).
Bernatsky F.I., Digo G.B. and Digo N.B. Parallel computations in control problems // Control Sciences, No 3, 2003, pp.25-29. (In Russian).